#1 Hit Songwriter Shane Stevens joins Hit Songwriter Marty Dodson in the SongTown Studios to talk about his viral, #1 Hit Song with Walker Hayes "Fancy Like". Shane also talks about his vast success in both the pop and country market and gives practical advice to inspire anyone who is aspiring to become a songwriter.
Write better songs faster!
Clay & Marty's 10-day video series will help you level-up your songs and finish them faster. CLICK HERE to begin! 
SongTown's Writing To Tracks – Next Level CrashCourse
3-week Songwriting/Toplining Course Featuring 4 Hit-Writer Instructors and 10 Pro Music Tracks! Sign up CLICK HERE!
SongTown Press Books:
Mastering Melody Writing : Check It Out
The Songwriter's Guide To Mastering Co-Writing : Check It Out
Songbuilding: Mastering Lyric Writing : Check It Out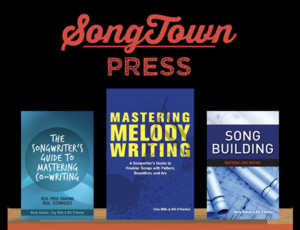 Guest: 
Shane Stevens : Instagram :  Listen to "Fancy Like"
Hosts: 
Clay Mills : Facebook   :   Instagram
Marty Dodson :   Facebook   :   Instagram
Submit a song to be featured on our podcast!
Email your song, song name, co-writer's names & consent to podcast@songtown.com
Go to Source
Author: Clay Mills