Does songwriting sometimes cause you anxiety and stress? Hit Songwriter Marty Dodson has been in your shoes! Marty shares 5 things he wishes he could have told his younger self to help elevate these struggles. Learn from Marty's mistakes and be encouraged to take the next steps towards your songwriting goals!
SongTown on Songwriting Podcast
Powered by Sweetwater.com – The best place for musical gear on the planet!
Join our upcoming Creative Xperience Workshop LIVE in Nashville, TN!
Learn pro songwriting tips and tricks that actually work AND get your songs noticed! Get your songs heard by some of the industry's best publishers and gain valuable insight into what publishers are actually looking for in today's market! Register Now! CLICK HERE
Write better songs faster!
Clay & Marty's 10-day video series will help you level-up your songs and finish them faster. CLICK HERE to begin! 
SongTown Press Books:
Mastering Melody Writing : Check It Out
The Songwriter's Guide To Mastering Co-Writing : Check It Out
Songbuilding: Mastering Lyric Writing : Check It Out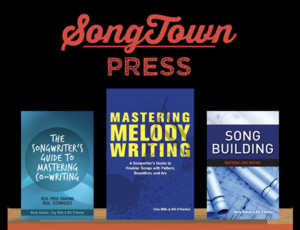 Hosts: 
Clay Mills : Facebook   :   Instagram
Marty Dodson :   Facebook   :   Instagram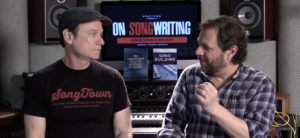 Featured Song:
"Red Tool Box" by Scott McDaniel : Spotify
For advertising opportunities
Email kristine@songtown.com
Submit a song to be featured on our podcast!
Email your song, song name, co-writer's names & consent to podcast@songtown.com
Go to Source
Author: Clay Mills