So, you've fallen in love with filmmaking and you're interested in going to film school. Awesome! At this point, you're probably asking yourself, "What are the best film schools?"
The Hollywood Reporter listed its annual picks of the top American film schools. Here we feature the best of the best from that group, with some adjusted placements based on our own opinion.
Note: Average tuitions are based on 2022 numbers, and most do not include room & board, supplies, parking, meals, personal expense, and transportation. 
1. American Film Institute (Los Angeles)
Average Tuition: $65,800
Notable Alumni: David Lynch, Darren Aronofsky, Patty Jenkins, Terrance Malick, John McTiernan, Mimi Leder, Ari Aster, Sam Esmail, Sian Heder, etc.
AFI is the industry's most prestigious graduate program, offering MFA programs in Screenwriting, Directing, Cinematography, Editing, Producing, Production Design, etc. It's highly competitive and only offers a small number of candidates per year.
What they say:
The AFI Conservatory does not offer any undergraduate degree programs and only admits once a year for fall terms. AFI Fellows come from a diverse background and are represented by the majority of states in the US and over 40 countries around the world. Fellows at the Conservatory bring to life our mission and vision by serving as artists and leaders in the art of storytelling and influencing culture through their contributions to film and television.
If you're looking for a strongly diverse institute, this is the place for you. Over half of the incoming students are women, and nearly half are filmmakers of color.
Beyond USC (see below), this institute offers graduate students the best networking pool of industry power players. It is known for churning out future Oscar winners. They have state-of-the-art technology, as well as one of the deepest historical archives that students can benefit from.
2. New York University (New York)
Average Tuition: $63,000 (undergraduate); $68,000 (graduate)
Notable Alumni: Chloé Zhao, Dee Rees, Kristen Bell, Lady GaGA, Bruce Dallas Howard, Adam Sandler, Joel Coen, Ang Lee, Spike Lee, Donald Glover, etc.
New York University's Tisch School of the Arts is the performing, cinematic, and media arts school of the East Coast, centered on the grounds of New York University.
What they say:
Our breadth of excellence across the departments is unique and world-renowned. You can earn a BA, BFA, MA, MFA, MPS or PhD in a wide range of disciplines that are uniquely integrated within one school. Artists and scholars come from around the world to study acting, dance, cinema studies, collaborative arts, design for stage and film, dramatic writing, film and television, game design, interactive media arts, interactive telecommunications, moving image archiving and preservation, musical theatre writing, performance studies, photography, public policy, and recorded music.
NYU takes pride in itself as one of the most diverse and inclusive learning institutes in the world, embracing its IDBEA efforts in the form of  Inclusion, Diversity, Belonging, Equity, and Accessibility.
Learn How to Apply TO New York University's Tisch School of the Arts!
3. University of Southern California (Los Angeles)
Average Tuition: $63,468 (undergrad); $37,149-$54,461 (graduate)
Notable Alumni: John M. Chu, Ryan Coogler, Ron Howard, John Singleton, Judd Apatow, John August, John Carpenter, George Lucas, Francis Ford Coppola, Kevin Feige, Rian Johnson, Shawn Levy, Shonda Rhimes, Lee Unkrich, Robert Zemeckis, etc.
USC's The School of Cinematic Arts is the quintessential film school connected to some of Hollywood's most successful directors, producers, and screenwriters. And it has been for generations since its founding in 1929. The 1960s and 1970s-era alumni of George Lucas and Francis Ford Coppola made this the go-to West Coast film school.
What they say:
Throughout the 20th century and now in the 21st, the School of Cinematic Arts has nurtured and inspired the writers, directors, scholars, entrepreneurs, producers, animators, interactive designers and others who have developed an unparalleled mastery in cinema, television and new media.

Our programs provide a one-of-a-kind opportunity for women and men such as yourself, from regions as diverse as Europe, Asia, Africa and the Americas, to explore and expand your creative potential. From the very moment you arrive in Los Angeles, you will be immersed in the latest techniques and methodologies, as well as the history and lore that anchor the art form.

With hundreds of course offerings from which to select, you will readily discover the bounds for personal and artistic expression are limited only by the scope of your imagination. Drawing on the wisdom and vision of industry and academic leaders who provide hands-on guidance and direction, the School of Cinematic Arts experience covers virtually the entire creative process.
If you want to experience a hybrid of the best cinematic education, the most iconic alumni, and the greatest outreach of potential alumni collaborators, USC is the place for you.
Learn How to Apply to USC's The School of Cinematic Arts!
4. Chapman University (Orange, CA)
Average Tuition: $60,290 (undergrad); $46,936 TO $49,788 (graduate)
Notable Alumni: The Duffer Brothers, Justin Simien, Carlos López Estrada
Chapman University's The Dodge College of Film and Media Arts is one of the faster-growing film and media programs in the world, offering undergraduate and graduate degrees, with programs in film production, screenwriting, creative producing, news and documentary, public relations and advertising, digital arts, film studies, television writing and producing, and screen acting.
What they say:
The fastest-rising film, advertising and broadcast journalism school in the country, Dodge College plunges its students into an immersive world of entertainment and media. State-of-the-art facilities combine with state-of-the-art teachers and a constant flow of top Hollywood guests, all working together in a unique village setting.
The growing film school recently opened a new career center to help with the post-graduate transition into the industry, which is an added benefit for those looking to network for industry job placements and filmmaking opportunities. The also offer an impressive master class program taught by the likes of iconic Hollywood names like Sofia Coppola, Willem Dafoe, David Chase, Jamie Lee Curtis, Halle Berry, Harvey Keitel, Pedro Almodovar, Lupita Nyong'o, and Denis Villeneuva.
If you're looking for a film school well-connected with the industry but aren't ready or wanting to live in the concrete of Los Angeles, Orange is an excellent option.
Learn How to Apply to Chapman University's The Dodge College of Film and Media Arts!
5. CalArts (Santa Clarita, CA)
Average Tuition: $54,440
Notable Alumni: Tim Burton, Brad Bird, Pete Docter, John Lasseter
Originally founded by Walt Disney, CalArts remains to be the best program for animators that want to work in the studio system. It's known for both traditional and experimental mediamaking, offering unique equipment for students.
What they say:
California Institute of the Arts is renowned internationally as a game-changer in the education of professional artists. The transformative cultural impact of our alumni shows why: We bring out visionary creative talent unlike any other university, school or conservatory. An all-inclusive community for a diversity of authentic voices, CalArts today offers more than 70 comprehensive degree programs in the visual, performing, media and literary arts.
CalArts offers both undergraduate and graduate degrees in the related and combined arts of music, art, dance, film, animation, theater, and writing.
Learn How to Apply to CalArts! 
Honorable Mention: UCLA (Los Angeles)
Average Tuition: (undergrad) $13,804 resident, $31,026 nonresident; (graduate) $17,756 resident, $32,858 nonresident
Notable Alumni: Dustin Lance Black, Shane Black, David Koepp, Justin Lin, Steve Martin, Jim Morrison, Eric Roth, Penelope Spheeris, Ben Stiller, etc.
UCLA's School of Theater, Film and Television is the top public school for most students looking to work in the Film/TV industry. It's cheaper and offers more grants and scholarships directed at students from underrepresented communities — but make no mistake, this film school rivals USC as the place to learn and network for future industry collaborations.
What they say:
The comprehensive arts curriculum at the UCLA School of Theater, Film and Television gives motivated students the means to challenge the constructs around them as multifaceted artists and scholars, filled with the knowledge, insight and point of view to create meaningful experiences pointing toward a better world.
If you can't afford or get into USC (and the other top options), but still want to get that Los Angeles-based experience and education, UCLA is the place for you.
Click Here to Learn How to Apply to UCLA's School of Theater, Film and Television!
The Top 25 Film Schools in America
American Film Institute (Los Angeles)
New York University (New York)
University of Southern California (Los Angeles)
Chapman University (Orange, CA)
California Institute of the Arts (Santa Clarita, CA)
University of California Los Angeles
Emerson College (Boston)
Columbia University (New York)
Loyola Marymount University (Los Angeles)
University of North Carolina School of the Arts (Winston-Salem, NC)
University of Texas, Austin 
Columbia College Chicago 
Wesleyan University (Middletown, CT)
Florida State University (Tallahassee, FL)
DePaul University (Chicago)
Ithaca College (Ithaca, NY)
Boston University
Syracuse University
ArtCenter College of Design
Savannah College of Art and Design
Ringling College of Art & Design (Sarasota, FL)
Rhode Island School of Design (Providence, RI)
Feirstein Graduate School of Cinema at Brooklyn College (New York)
Howard University (Washington, D.C.)
California State University Northridge
Read More: Should Screenwriters Go to Film School?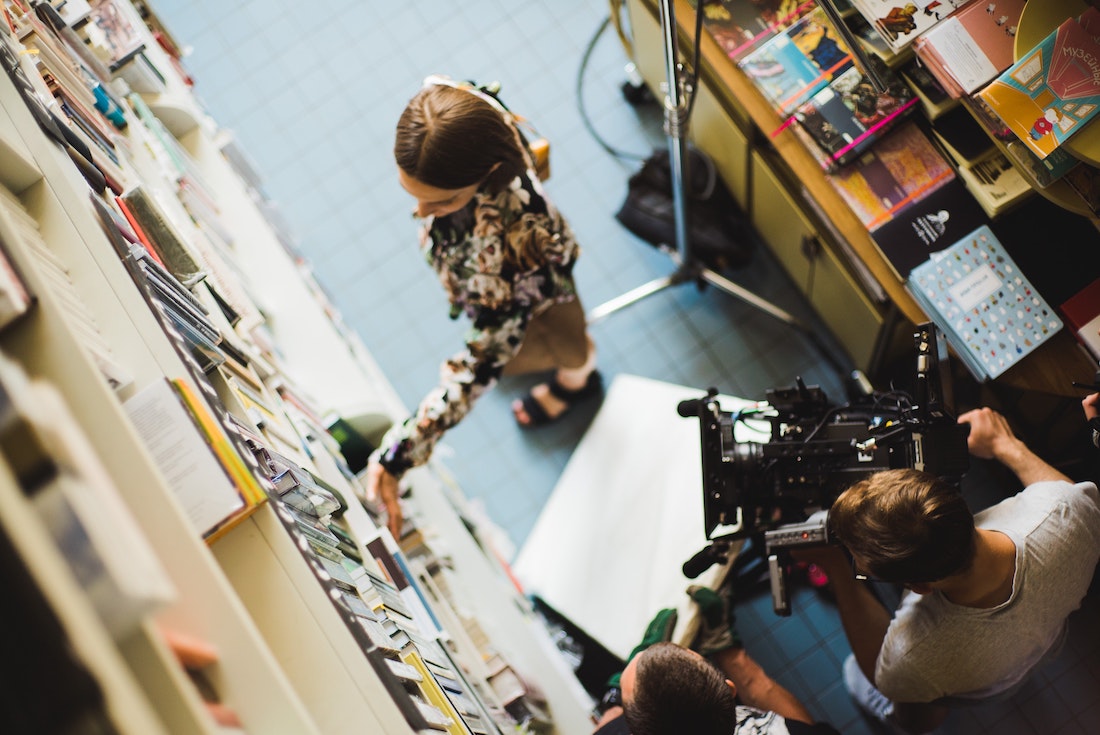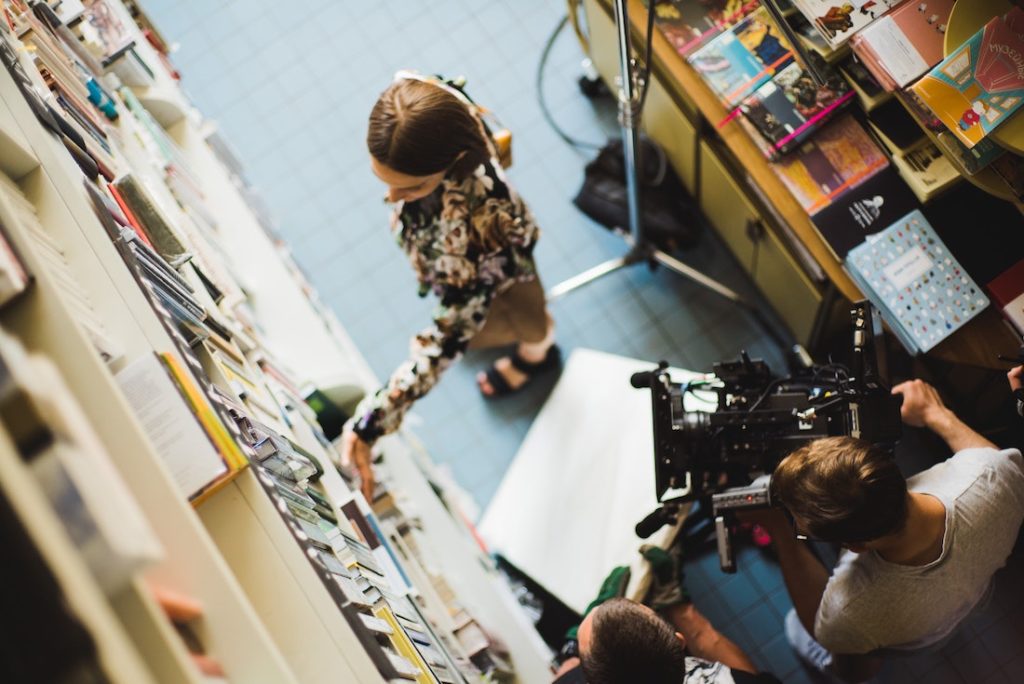 Is Film School Necessary?
"Do I need to go to film school?"
This is the most common question asked by future cinematic storytellers, whether they want to be directors, screenwriters, producers, editors, or beyond.
In the film and television industry, nobody really cares if you have a film degree. What really matters is the raw talent that you have, which is hopefully paired with real-world experience to ensure that their potential investment in you is sound.
However, film school does offer many benefits, including:
Access to the knowledge and wisdom of alumni that are current film and television power players through educational classes, talks, panels, screenings, and Q&As.
The networking advantage of name-dropping those institutes to Hollywood insiders that are alumni themselves, allowing you to use that connection for potential industry jobs and placements.
Resources to learn and hone your craft.
And don't forget about the peers that film school students are surrounded by, many of whom are likely going to be moving on to the film industry after graduation. They are key connections that you can utilize in your own film or television industry journey.
---
Ken Miyamoto has worked in the film industry for nearly two decades, most notably as a studio liaison for Sony Studios and then as a script reader and story analyst for Sony Pictures.
He has many studio meetings under his belt as a produced screenwriter, meeting with the likes of Sony, Dreamworks, Universal, Disney, Warner Brothers, as well as many production and management companies. He has had a previous development deal with Lionsgate, as well as multiple writing assignments, including the produced miniseries Blackout, starring Anne Heche, Sean Patrick Flanery, Billy Zane, James Brolin, Haylie Duff, Brian Bloom, Eric La Salle, and Bruce Boxleitner, the feature thriller Hunter's Creed, and many produced and distributed Lifetime thrillers. Follow Ken on Twitter @KenMovies
The post A Complete Guide to the Best Film Schools in the U.S. appeared first on ScreenCraft.
Go to Source
Author: Ken Miyamoto