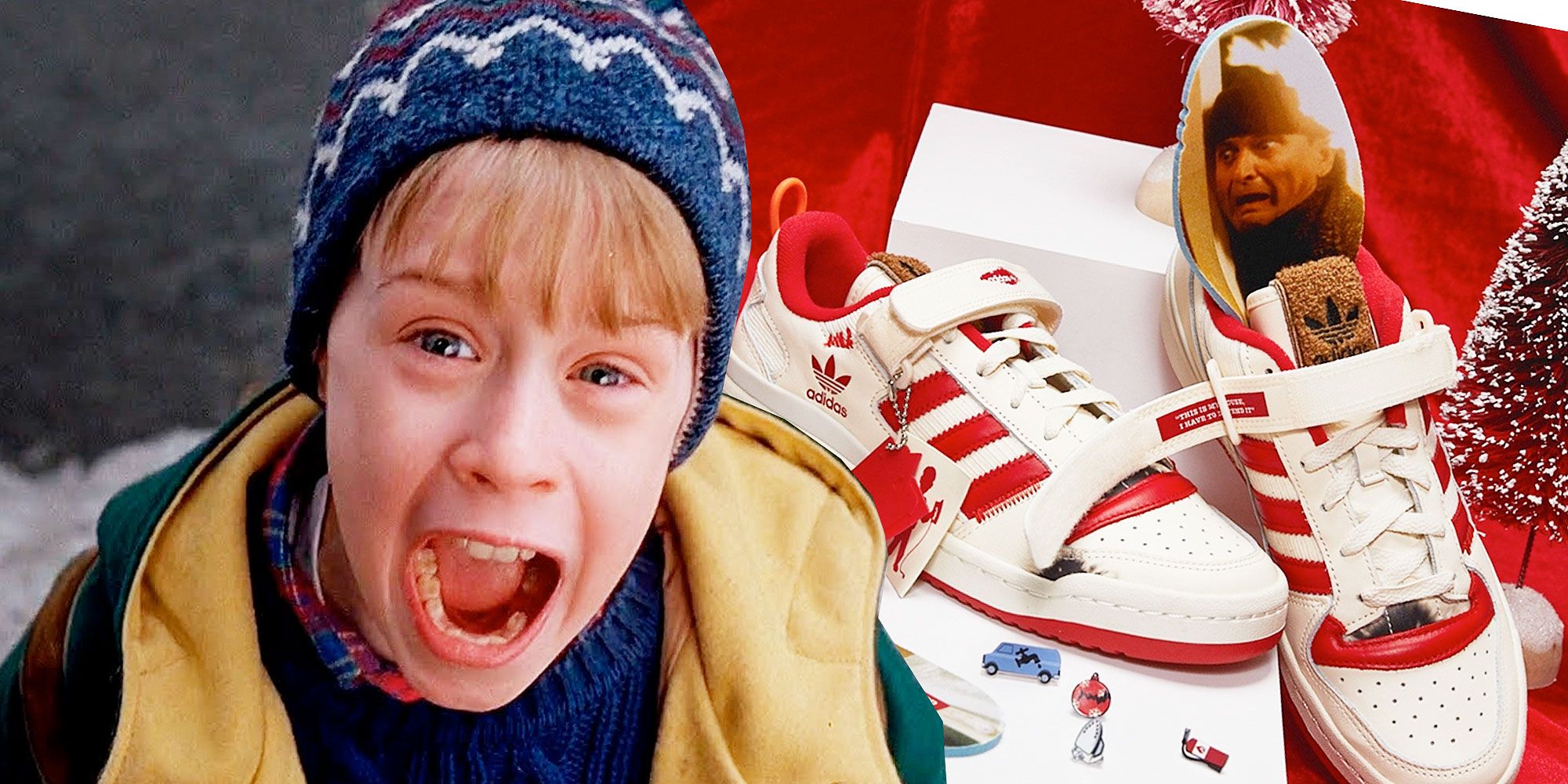 Adidas is releasing special edition Home Alone shoes with clever nods to the original film. Home Alone is the 1990 holiday classic from director Chris Columbus and screenwriter John Hughes. The film follows a young boy who gets accidentally left at home on Christmas and is forced to fend for himself — be it food, laundry, or home invaders. Macaulay Culkin played the 8-year-old boy, Kevin McCallister, who thinks he made his family disappear in a fit of anger, finally able to enjoy some peace and quiet in his large family home. A pair of burglars known as "The Wet Bandits," played by Joe Pesci and Daniel Stern, have their eye on the home, thinking its empty. However, the duo get more than they bargained for when they find out Kevin is the sole occupant.
Home Alone was a massive hit when originally released in 1990, spawning a franchise of sequels. Only one of the follow-ups starred the original cast, including Culkin, which is 1992's Home Alone 2: Lost in New York. Since then, there have been multiple sequels, some with different characters and a variation on the original ones, but none as successful as the first two films. Disney+ recently released the latest sequel, Home Sweet Home Alone, which is an all-new take on the now-classic story.
Related: How Home Alone 2 Became More Beloved Than The Original Movie
Now, fans of the original Home Alone can show off their love for the film with a pair of Home Alone-themed Adidas, which feature several clever nods to the first film. The special edition shoes (via Sneaker News) feature "burn marks," sock liners with stills from the original film, mini door mats on the tongues with the Home Alone logo, an "M" emblem on the back for McCallister, a "home" logo on the sides, and more. The color scheme (red/white) is modeled after the exact Adidas that Kevin wore in the original film. Check out some images of the shoes below: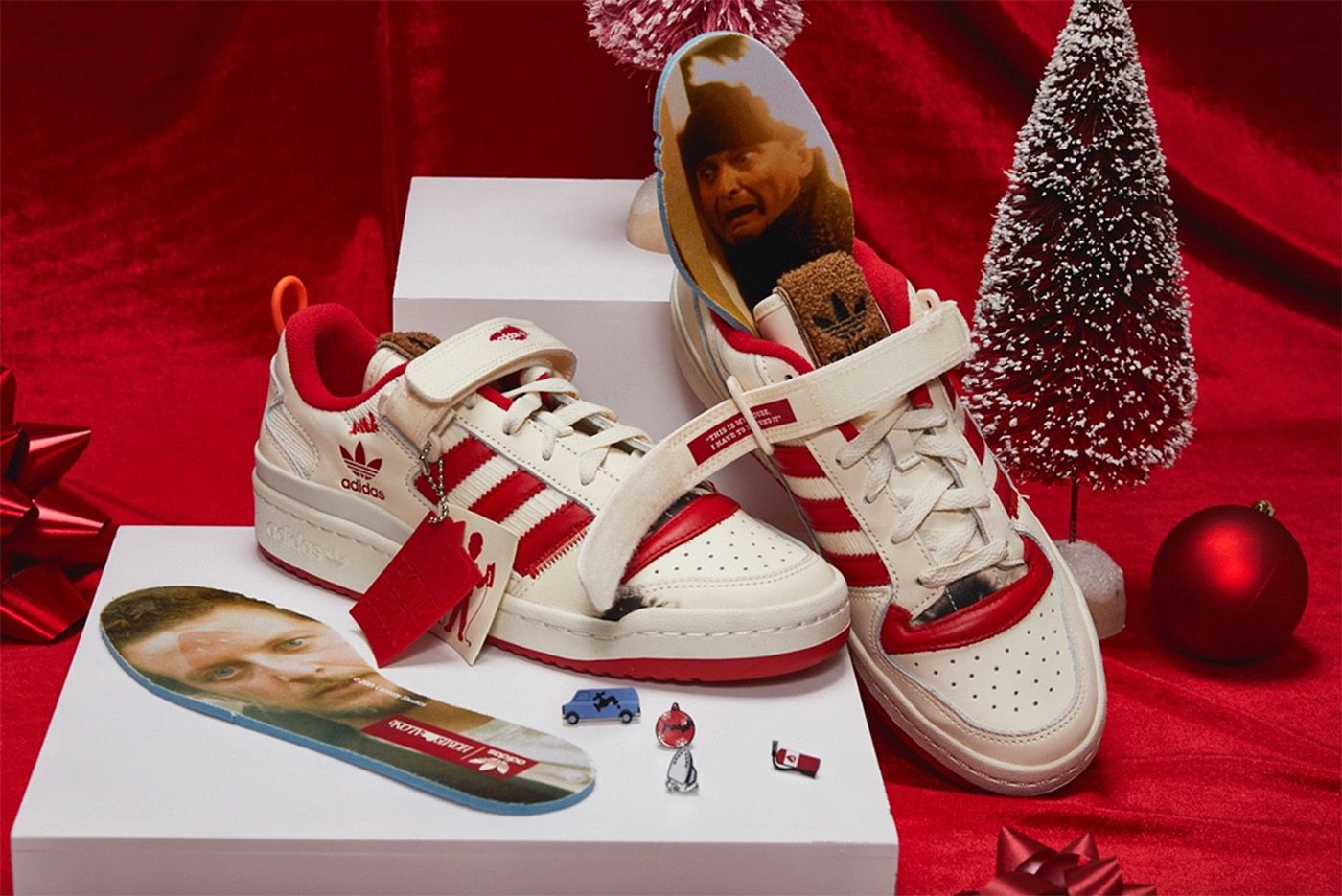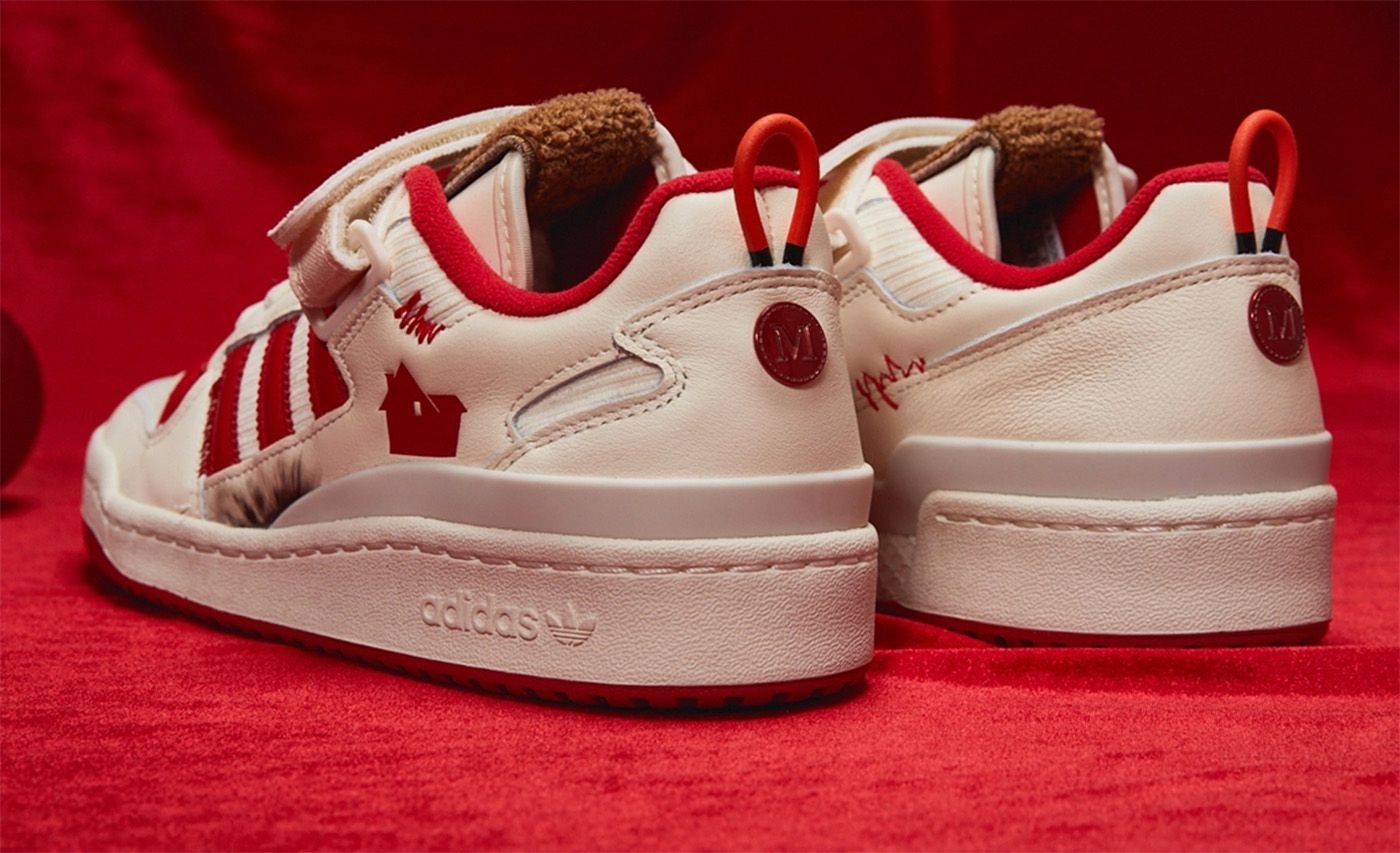 Aside from the now iconic Home Alone, Culkin starred in a number of popular comedies as a child, including Uncle Buck, Only The Lonely, My Girl, The Good Son, The Pagemaster, and Richie Rich, before moving into more adult-oriented fare as he grew up. The actor appeared on multiple seasons of Robot Chicken and recently appeared in the latest season of American Horror Story. A Home Alone virtual reunion is being planned now, but sadly won't be with Culkin or his onscreen mother, Catherine O'Hara. Regardless, Home Alone remains one of Culkin's most beloved roles for many fans the world over.
Nostalgia-styled products can be a lot of fun, especially for fans looking for a way to celebrate their favorite films or TV shows. It's always interesting to see what various companies can cook up as a nod to a particular franchise, as it can often be clever and cool, especially if it's a Home Alone LEGO or pair of Adidas. Of course, there's always the cheaper and less-than-inspired ideas that always pop up, but Adidas seems to have a good pulse for this one, which should make any Home Alone uber-fan happy and ready to take on some burglars. The Home Alone shoes will go on sale on Adidas.com on December 11 for a limited time.
Next: Every Home Alone Movie, Ranked Worst To Best
Source: Sneaker News
Go to Source
Author: Paul Shirey