Acclaimed singer-songwriter Darden Smith joins Hit Songwriter Marty Dodson in the SongTown Studios to talk about his wildly creative new multi-media project, Western Skies. Darden also gives insight into how he has been able to sustain a 30+ year career in music by releasing 15 critically lauded studio albums, landing singles on both the country and pop charts, penning a symphony, and scoring works for theater and dance.
Write better songs faster!
Clay & Marty's 10-day video series will help you level-up your songs and finish them faster. CLICK HERE to begin! 
SongTown Press Books:
Mastering Melody Writing : Check It Out
The Songwriter's Guide To Mastering Co-Writing : Check It Out
Songbuilding: Mastering Lyric Writing : Check It Out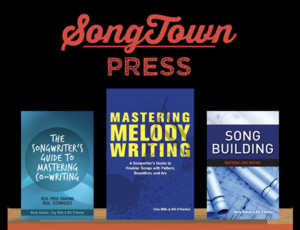 Guest: 
Darden Smith : Website : Western Skies Album
Hosts: 
Clay Mills : Facebook   :   Instagram
Marty Dodson :   Facebook   :   Instagram
Featured Song: 
"Running Out Of Time" by Darden Smith
Submit a song to be featured on our podcast!
Email your song, song name, co-writer's names & consent to podcast@songtown.com
Go to Source
Author: Marty Dodson