Does writing a great song even matter anymore? Hit Songwriters Clay Mills and Marty Dodson weigh in on the subject and share things you can focus on in your songwriting instead of getting wrapped up in the negative.
Write better songs faster!
Clay & Marty's 10-day video series will help you level-up your songs and finish them faster. CLICK HERE to begin! 
Submit a song to be featured on our podcast! 
E-mail your song, song name, co-writer's names & consent to podcast@songtown.com
SongTown Press Books:
Mastering Melody Writing : Check It Out
The Songwriter's Guide To Mastering Co-Writing : Check It Out
Songbuilding: Mastering Lyric Writing : Check It Out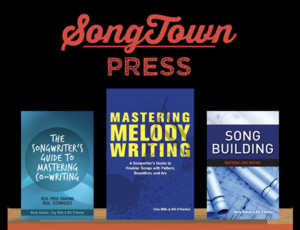 Hosts: 
Clay Mills : Facebook   :   Instagram
Marty Dodson :   Facebook   :   Instagram
Featured Song: 
"My Eulogy" by Paul Vawter
Go to Source
Author: Clay Mills