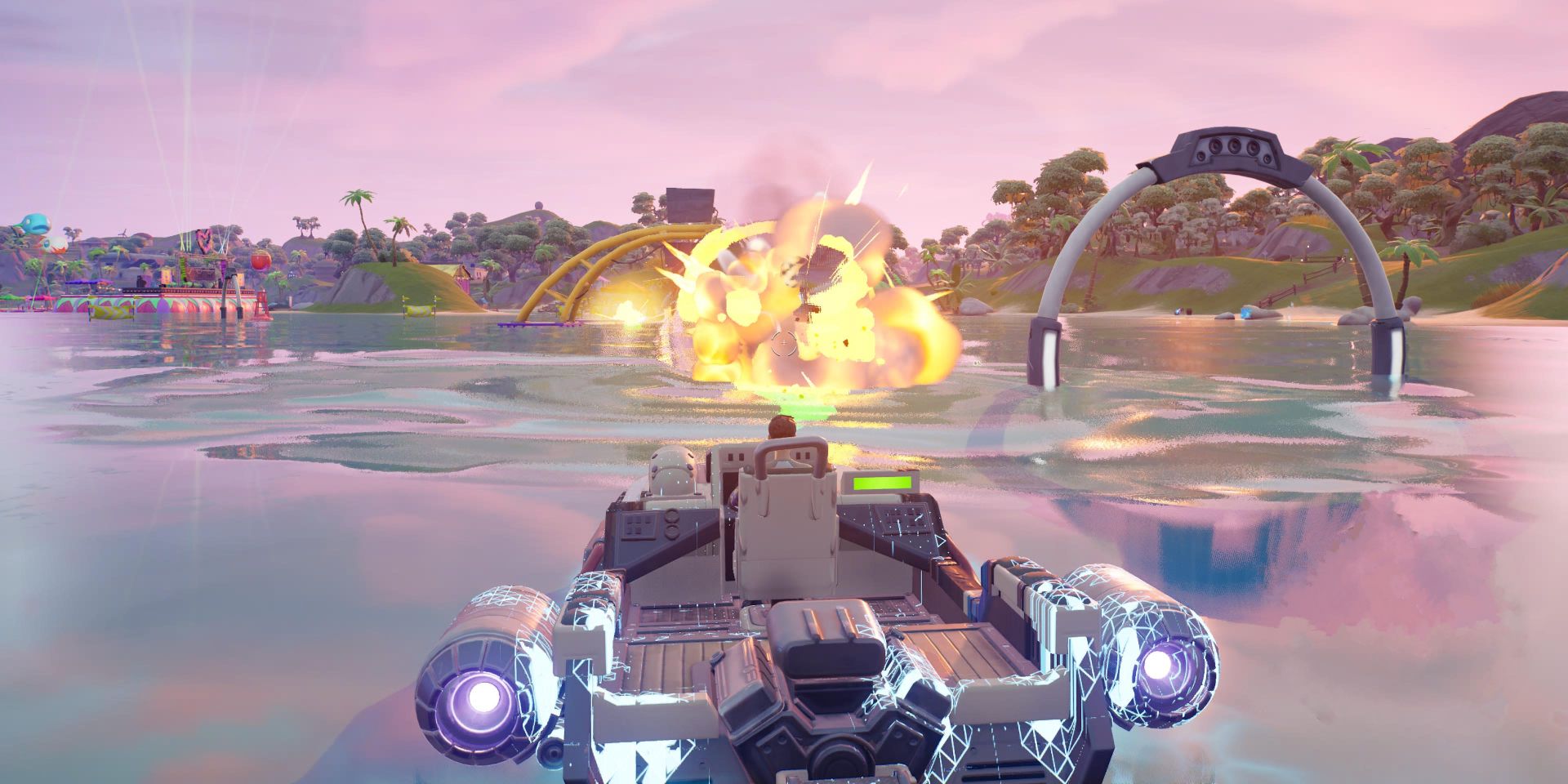 Fortnite's No Sweat Summer event has introduced a quest for players to tackle that involves finding large sea buoys on the Fortnite island and destroying them with Motorboat Missiles. Fortnite has always offered plenty of unique quests to keep players satisfied, but with its latest season Vibin', the game has taken on a much more relaxed vibe. Rather than tasking players with eliminating enemies and scoring top 10s, the No Sweat Summer event challenges encourage players to have a good time, seeking out and tasting new Fortnite ice cream, emoting, shooting fireworks and generally taking the game a little less seriously.
Despite the more casual nature of the No Sweat Summer event challenges, they still do offer some incentives for players to complete them, including experience points to help players level up through the latest Fortnite Battle Pass, as well as unique cosmetics. Players who manage to find and destroy the large sea buoys on the Fortnite island won't be rewarded with Battle Pass XP but instead will receive a unique No Sweat Summer music track. Music tracks allow players to change the background music in the Fortnite lobby and, most importantly, what music plays when they score a Victory Royale.
Related:  How to Stop The Music at Rave Cave in Fortnite Chapter 3 Season 3
The large buoys in question can only be found in the Fortnite island's eastern lagoon, where players can also complete Fortnite's No Sweat Summer motorboat race challenge. This location is just southeast of The Daily Bugle and almost directly east of Sanctuary. Players will know they're in the right spot if they can spot the broken statue at Mighty Monument.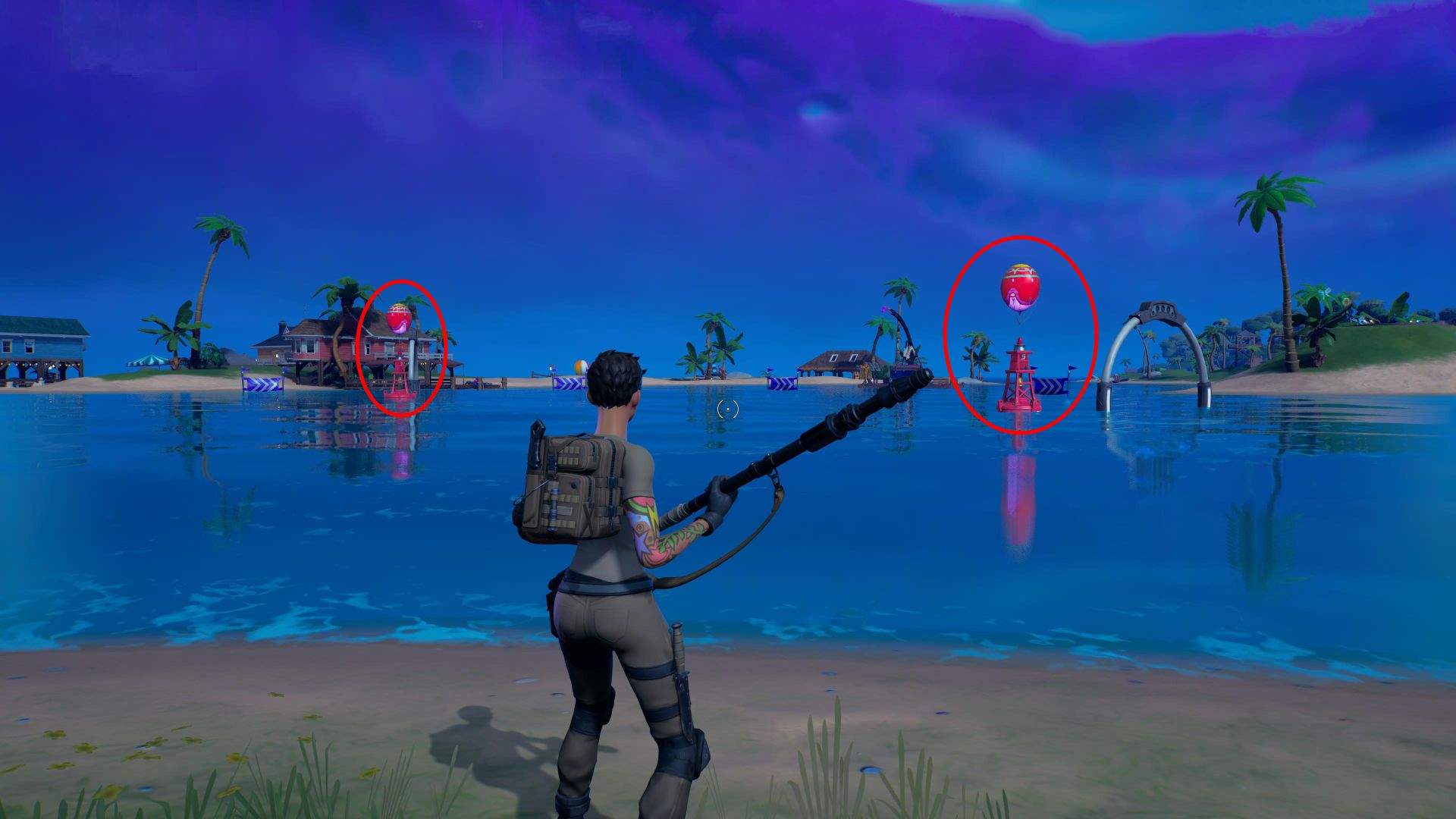 This challenge specifically tasks players with destroying the large sea buoys with Motorboat missiles, so players need to commandeer a motorboat. Motorboats can be found along the shoreline of the whole lagoon, but for the sake of efficiency, players might want to land on the pair of floating platforms just northwest of the Launchpad island. Two motorboats can usually be found here. Many of Fortnite's No Sweat Summer event challenges, such as removing No Sweat signs, can only be completed in the lagoon, so it's a good idea to grab a weapon or two for protection against other players who land nearby.
Once players have gotten a motorboat, they can find buoys around the lagoon. The buoys are bright red and have balloons attached to their tops, making them easy enough to spot. All players have to do is fire the motorboat's missiles at a buoy to destroy it. The buoys are surprisingly durable, so players might need to launch a couple of missiles to sink them. As always, the biggest obstacle is usually other players messing around in the same area, but it's worth remembering that the player can target more than just buoys with motorboat missiles.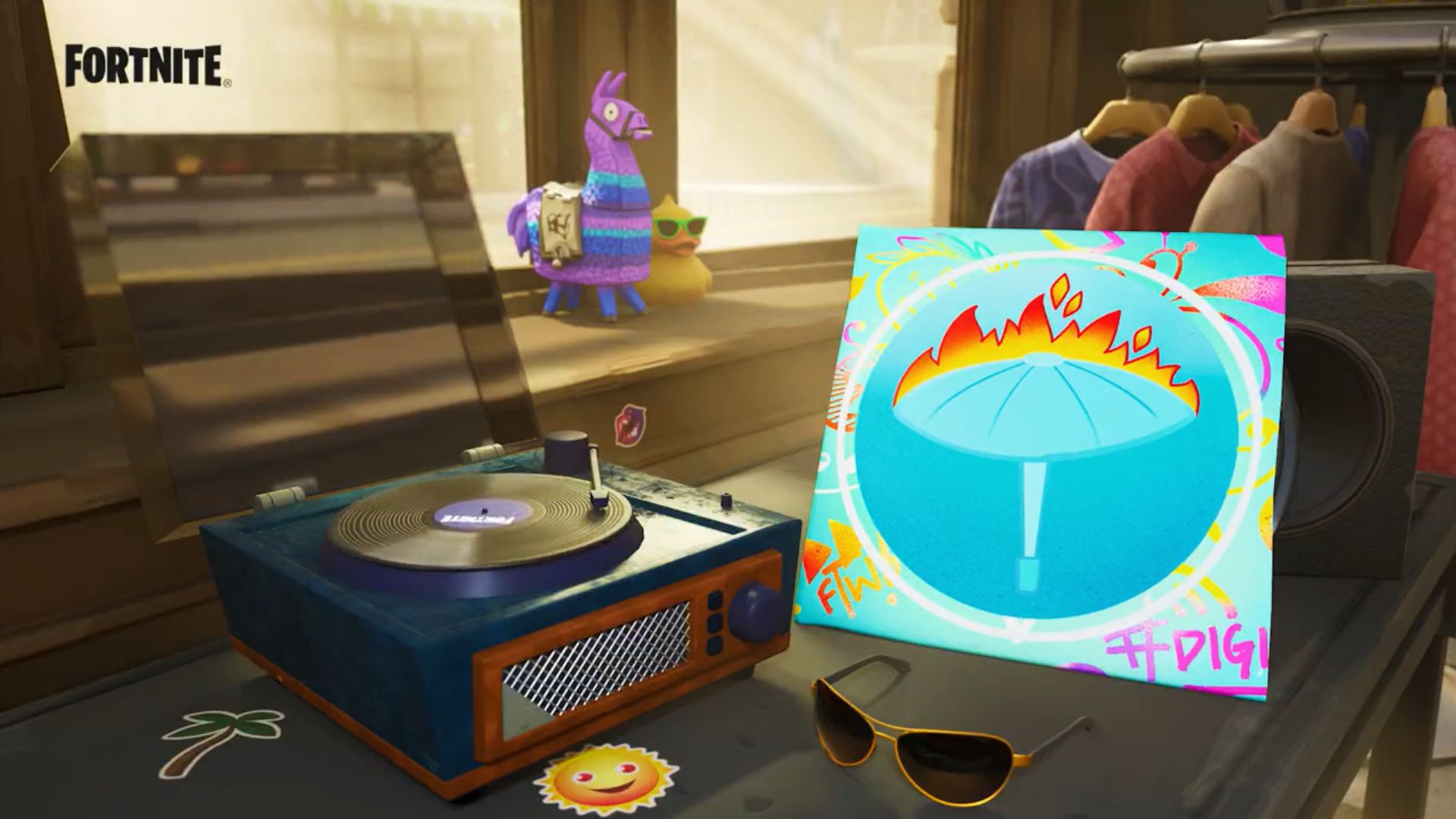 Sadly, there's no V-Bucks reward to help players buy John Cena from the Fortnite Item Shop, but free music tracks are relatively rare compared to all of the other content that's added to Fortnite regularly. If players haven't changed their lobby music in a while, this challenge is well worth doing.
Next: Fortnite: Crew Membership August 2022 (Start Date, Price, & Rewards)
Fortnite is available now on PC, PS4, PS5, Xbox One, Xbox Series S|X, and Android.
Go to Source
Author: Tim Comer