Is writer's block a real thing?! Tune in and listen as Hit Songwriters Clay Mills and Marty Dodson discuss this popular subject! Clay and Marty also share tips and tricks to help you get and stay inspired when writing songs.
YOU ARE INVITED
SongTown's 8th Annual Creative Xperience Workshop & Birthday Bash, LIVE In-Person in Nashville, TN!! Learn more & get your tickets now!

CLICK HERE
Write better songs faster!
Clay & Marty's 10-day video series will help you level-up your songs and finish them faster. CLICK HERE to begin! 
SongTown Press Books:
Mastering Melody Writing : Check It Out
The Songwriter's Guide To Mastering Co-Writing : Check It Out
Songbuilding: Mastering Lyric Writing : Check It Out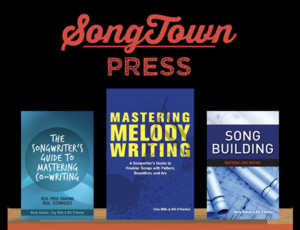 Hosts: 
Clay Mills : Facebook   :   Instagram
Marty Dodson :   Facebook   :   Instagram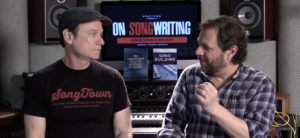 Featured Song:
"Four Across the Seat" by Corey William Schneider : Soundcloud, Craig Greshaw : Spotify
For advertising opportunities
Email kristine@songtown.com
Submit a song to be featured on our podcast!
Email your song, song name, co-writer's names & consent to podcast@songtown.com
Go to Source
Author: Clay Mills