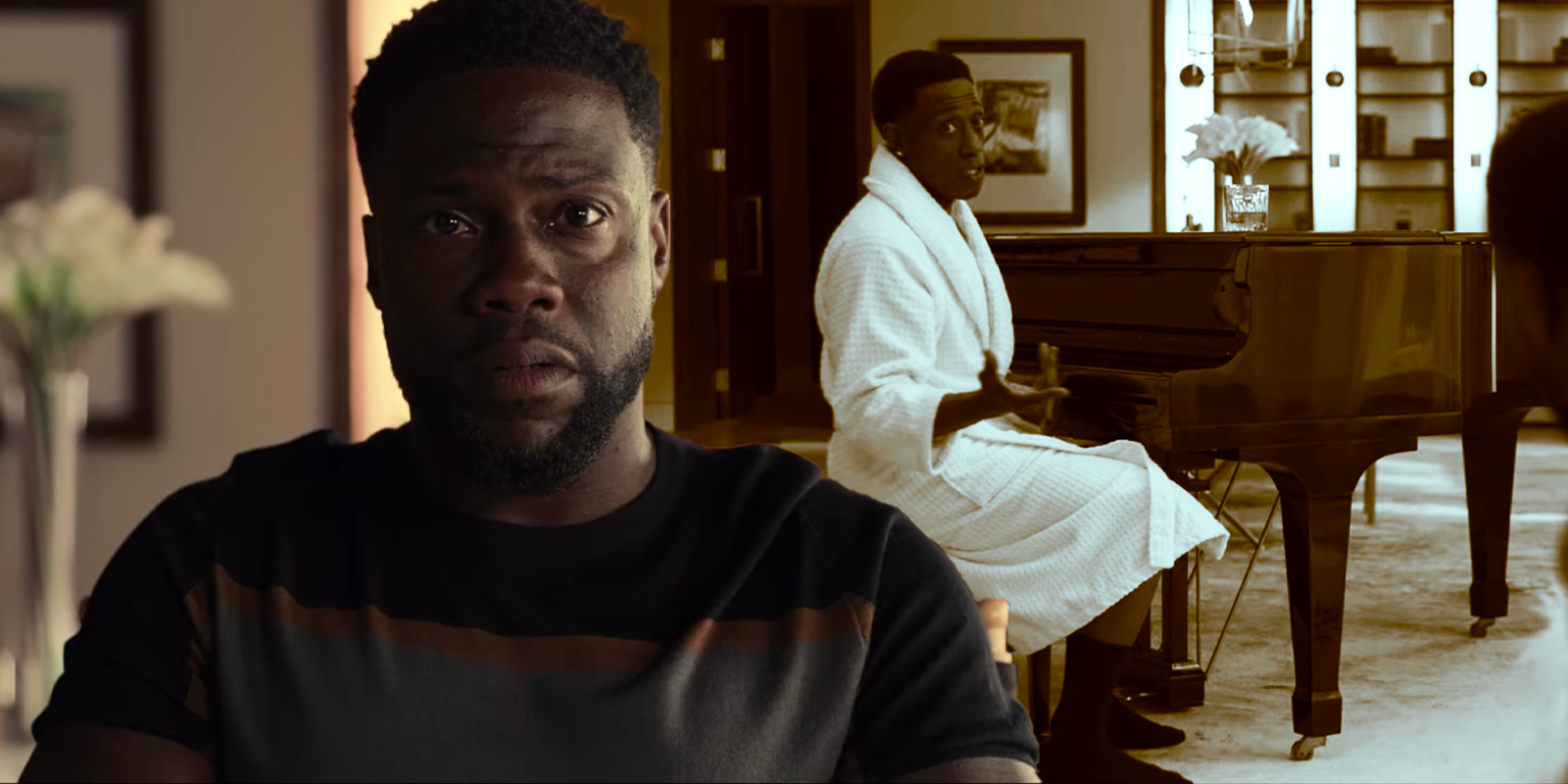 True Story starring Kevin Hart and Wesley Snipes is one of Netflix's newest TV series, with a soundtrack packed with familiar artists including 2Pac and Marvin Gaye. Kevin Hart portrays a fictionalized version of himself—a stand-up comedian named Kid—who finds himself in a seemingly uncontrollable download spiral alongside his brother Carlton, played by Blade's Westley Snipes. The show is a classic example of the main characters constantly working to clean up their mess only to have it get much, much worse in the process.
Kevin Hart is primarily known for his comedic roles. This new seven-episode drama reached the number one spot on Netflix following its release, and goes a long way in proving that Hart is more than a comedian. Like his character, Kevin Hart began his career as a stand-up comedian born and raised in Philadelphia, Pennsylvania. Today, Kevin is still well-known for his stand-up career, but it is nearly impossible not to associate him with his many acting roles.
Related: Every Song In Red Notice
In True Story, Hart and Snipes' characters have a complicated history with one another. Carlton throws a wrench in his brother's sobriety, and Kid wakes up the next morning lying next to a dead woman. Carlton promptly hires a "fixer" to help solve their problem, but naturally, things do not go as planned. While the show itself focuses on an American celebrity in the process of having his entire life destroyed, audiences can't help but sing along to True Story's soundtrack. Below is a list of every song in season 1 of the Netflix drama True Story and where they can be found throughout the show.
"Ambitionz Az a Ridah" by 2Pac – The song plays during the opening sequence and continues as Kevin Hart's True Story character prepares for a talk show appearance.
"TSOP (The Sound of Philadelphia)" by MFSB – This MFSB song plays when Kid, Herschel (Will Catlett), and Todd (Paul Adelstein) finish an altercation with a fan on a plane.
"Going Bad" by Meek Mill – Kid takes a picture with a female fan while Meek Mill's "Going Bad" plays, and continues during a green room montage sequence.
"Hail Mary" by 2Pac – 2Pac's classic plays when Carlton enters Kid's room and discovers Ari's (Billy Zane) body, and continues during the closing credits.
"I Love Music" by The O'Jays – The song plays when Kid visits the children's hospital.
"Devil's Rebels" by Crypt the Warchild & ILL Bill & Vinnie Paz – "Devil's Rebels" is heard while Kid and Carlton play basketball with two men.
"Ain't No Stopping Us Now" by McFadden & Whitehead – The song is heard while Kid runs on a treadmill next to Herschel.
"Slow Motion (Part 1)" by Johnny Williams – Johnny Williams' song comes on during the sex scene between Kid and Andrea during Kevin Hart's True Story.
"In the Middle of Nowhere" by Vinnie Paz – The song is used for a night scene after Kid meets with DJ Cosmic Jack (Leland B. Martin).
"Heebie Jeebies" by Bishop Lamont – Carlton meets with Nikos (John Ales) and Savvas (Chris Diamantopoulos) in a nightclub while this song plays.
"Pain" by De La Soul – "Pain" can be heard as Carlton leaves the club, and continues at Wells Fargo Center while Billie (Tawny Newsome) talks with Herschel.
Related: Every Song In House Of Gucci
"Wake Up Everybody" by Harold Melvin & the Blue Notes – "Wake Up Everybody" plays while Kid and Carlton leave to deliver money to their Greek business contacts and continues during Billie's set.
"Southpaw" by Ivy Sole – This song was used for the Instagram Live scene.
"Life on Mars" by Dexter Wansel – The song plays during a cityscape montage and continues as Gene and Kid arrive at The Rittenhouse Hotel.
"What's Going On" by Marvin Gaye – This Marvin Gaye song can be heard when Carlton admits he saw Kid's movie in his restaurant, and continues as Kid walks Westley Snipe's character to his bed and looks at his phone.
"You'll Never Find Another Love Like Mine" by Lou Rawls – The song is featured in the closing credits of True Story.
Go to Source
Author: Joséphine Michèle