Writing WITH an artist can be a totally different experience than writing for/pitching songs to an artist. Hit songwriters Clay Mills and Marty Dodson share co-writing tips from their combined 25+ years of experience of writing with recording artists. If you want to have a better chance of your song getting cut by an artist you write with, this podcast is for you!
Write better songs faster!
Clay & Marty's 10-day video series will help you level-up your songs and finish them faster. CLICK HERE to begin! 
Submit a song to be featured on our podcast!
E-mail your song, song name, co-writer's names & consent to podcast@songtown.com
SongTown Press Books:
Mastering Melody Writing : Check It Out
The Songwriter's Guide To Mastering Co-Writing : Check It Out
Songbuilding: Mastering Lyric Writing : Check It Out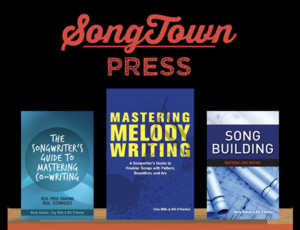 Hosts: 
Clay Mills : Facebook   :   Instagram
Marty Dodson :   Facebook   :   Instagram
Featured Song: 
"In the Dark" – Rob Speiser : Soundcloud
Go to Source
Author: Marty Dodson