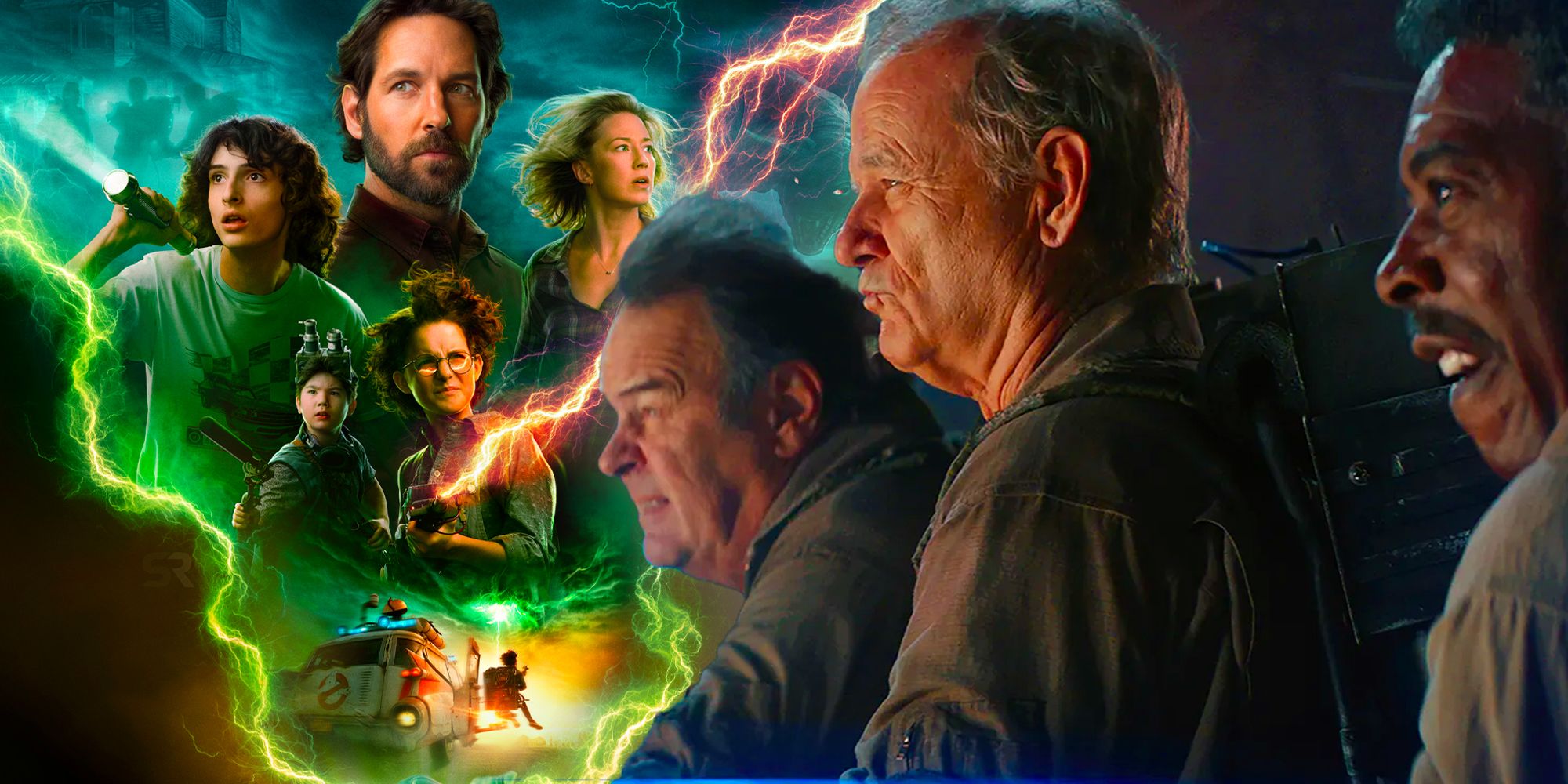 Dan Aykroyd reveals that he has an idea for the original cast to return in Ghostbusters 4, 5, and 6. The first Ghostbusters was released in 1984, written by Aykroyd and Harold Ramis, and directed by Ivan Reitman. Banking off of the success of the original, Ghostbusters II was released in 1989. Ghostbusters III was stuck in development hell for decades before Sony decided to reboot the franchise with an all-female cast in 2016 from director Paul Feig. 
2016's Ghostbusters received mixed to negative reviews, so Kristen Wiig, Melissa McCarthy, Kate McKinnon, and Leslie Jones never got to return to their roles. Instead, Ghostbusters was again rebooted with Ivan Reitman's son Jason making a true sequel to Ghostbusters II. While focusing on a new generation of kids including Trevor (Finn Wolfhard), Phoebe (Mckenna Grace), Podcast (Logan Kim), and Lucky (Celeste O'Connor), all three of the surviving original Ghostbusters cast members returned for a cameo at the end of the movie. As Phoebe is trying to defeat Gozer, Venkman, Ray, and Winston show up to help the young crew. Crossing their streams doesn't go according to plan, which is when Spengler's ghost shows up to defeat Gozer with his granddaughter.
Related: Ghostbusters: Afterlife End-Credits Scenes & Sequel Set-Up Explained
Should a sequel happen, Aykroyd has an idea for how he and his co-stars could return. In an interview with USA Today, Aykroyd says he wants his and Murray's characters to die in Ghostbusters 4. The actor then backtracks a bit to suggest Ghostbusters 4, 5, and 6 could involve the original cast until they actually die in real life. Aykroyd's full quote can be read below. 
I'd like to die. I think Bill and I should be killed in the next one. Or, maybe we wait. Why not use the living Ghostbusters – Ernie, Billy and myself – for four, five, and six? Go until we're gone. Then there will be time for the tributes. Death is going to take us soon enough.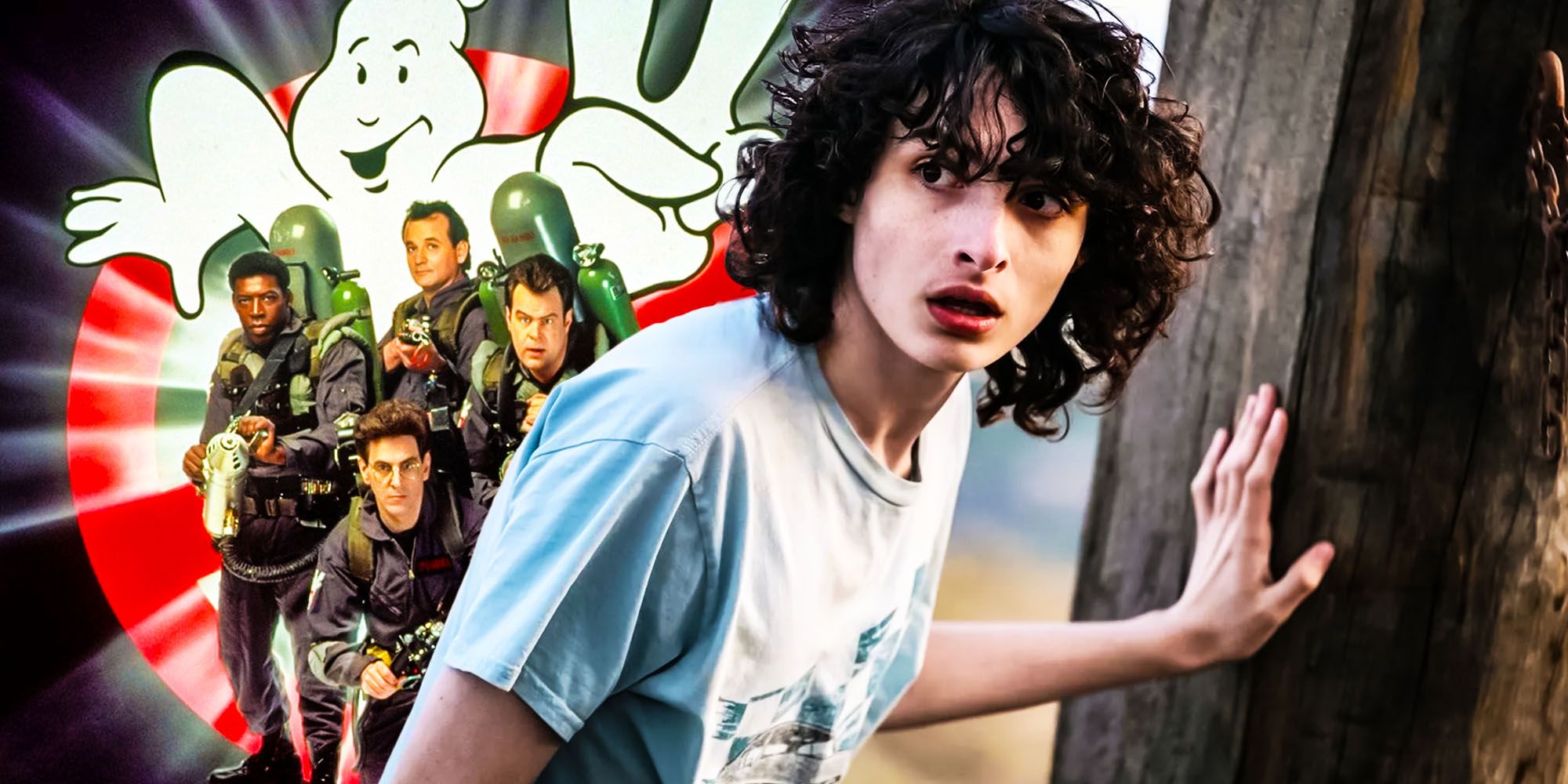 Ghostbusters: Afterlife's post-credits scene shows Winston returning to New York and ECTO-1 pulling into the Ghostbusters' firehouse before a red light starts flashing on a containment unit. While this certainly seems to be teasing Winston's future in leading the new Ghostbusters team, a sequel has yet to be officially green-lit. Jason Reitman is interested in continuing the franchise, even suggesting they make multiple spinoffs in different genres. The director also teased Vigo the Carpathian could return in Ghostbusters: Afterlife 2, but until Sony confirms a sequel is in development, anything on the movie's story is purely speculation.
There is a real chance Ghostbusters 4 could happen, considering the film's successful box office run and positive reviews. Thankfully, it's also incredibly possible the original cast could return once more. As mentioned above, Hudson's character would seemingly be a mentor figure to a new generation of Ghostbusters, and Aykroyd himself has confirmed he would be willing to return. However, it's unknown if Murray would return for Ghostbusters 4, given his reluctance to return to the franchise. Ghostbusters: Afterlife found a creative and emotional way to reunite Murray, Hudson, and Aykroyd with Ramis, who passed away in 2014, one last time, so it may be better to finally say goodbye to the characters if the franchise continues.
More: Every Ghostbusters: Afterlife Easter Egg, Reference & Homage
Source: USA Today
Go to Source
Author: Christopher Fiduccia