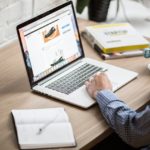 If you're a brand new freelance writer, content mills can offer a great way to get your feet wet. While they don't pay much, they do give you a chance to write for real clients, on real deadlines, for real cash.
But they're definitely not a way to sustain your career.
The monotonous, low-paying work can get to you fast, and if you want to make the big bucks as a writer, you're definitely going to need to look elsewhere.
Have you been using content mills to jump-start your freelance career? Is it time to move on and find new opportunities?
Here's how to do it:
1. Use Job Boards
The best way to escape content mills is to start finding direct clients. You can do this by hitting up job boards like those on ProBlogger andFreelanceWriting.com. These offer a variety of job postings from many different outlets. Just touch up your resume and start applying!
2. Perfect Your Pitch
When looking for direct clients, you'll need to pitch them on your ideas, your skills and your knowledge. Create a few pitch templates you can use in a pinch, and make sure to customize them for each and every job you apply for. Also, create a cold pitch, which you'll use if you're contacting a magazine or other publication out of the blue about a potential story idea you have.
3. Beef Up Your Portfolio Site
Spend some time beefing up your online portfolio site. Add samples, extend your bio and skills, and even consider implementing a blog where you can share news, insights and work. You want potential clients to see you as a true asset when they come to your site.
4. Become An Expert
The freelance writers who make the most are those who specialize in a specific niche or industry. They're sought out by publications and business owners in their field, and they're able to command the big bucks for their expertise. If you really want a lucrative career as a freelance writer, considering specializing in a certain type of writing, rather than taking a more generalized approach.
Escaping content mills is not always easy. It requires a well-thought out plan that includes branding and the right client communication. If you want to learn how to escape content mills quickly and get a proven, step-by-step plan on how to attract and land high-paying clients, check out the Freelance Profit Academy here: CLICK HERE