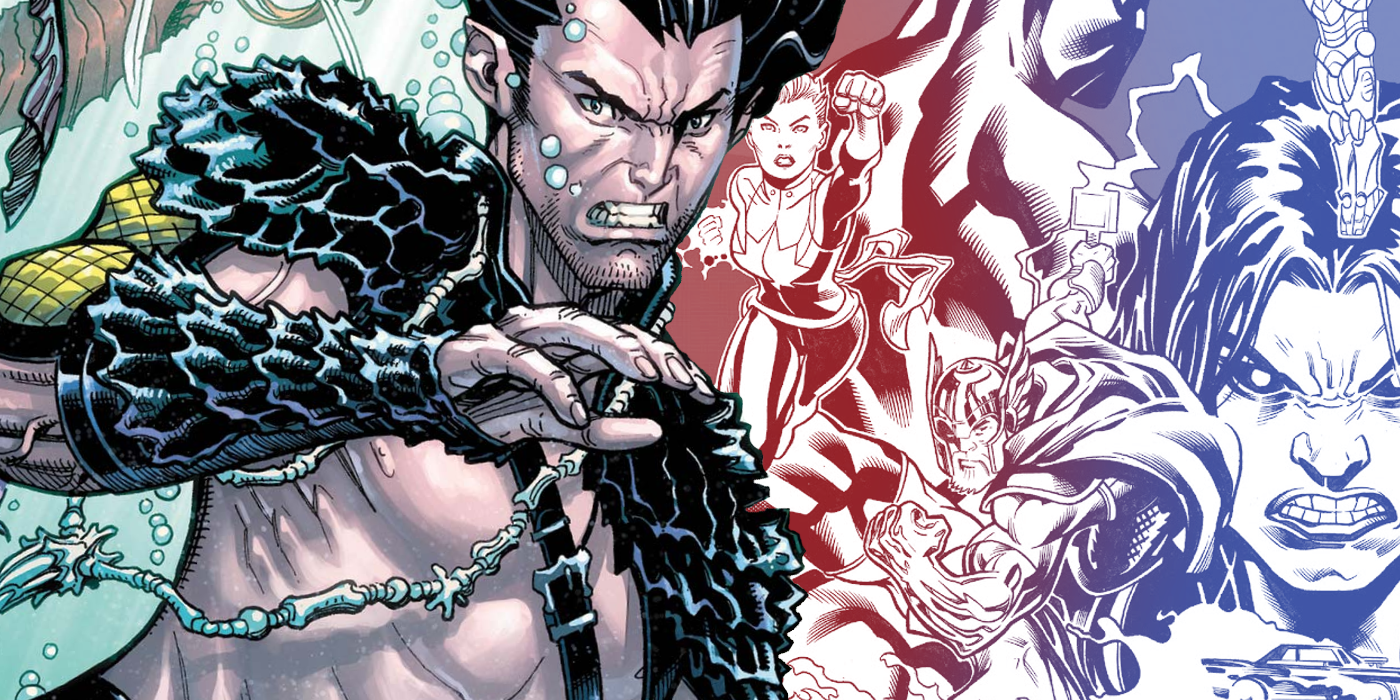 Warning: contains spoilers for Avengers #50!
From his WWII service with the Invaders to his rocky history as ruler of Atlantis, Namor McKenzie is without a doubt one of the proudest beings in the Marvel Universe, and yet the popular antihero just bent the knee to an Avenger. The moment comes in Avengers #50 (by Jason Aaron, Christopher Ruocchio, Rafael Fonteriz, David Baldeon, Aaron Kuder, Steve McNiven, Javier Garron, Ed McGuinness, Frank D'Armata, Rachelle Rosenberg, Alex Sinclar, David Curiel, and Matt Hollingsworth), and has major consequences for both Namor and Earth's Mightiest Heroes.
Namor's kingdom of Atlantis was recently threatened by the Red Widow and her Winter Guard. The Russian super-powered group detonated a gamma-bomb on the outskirts of the undersea capital of Atlantis. Luckily, the Avengers were there and She-Hulk absorbed 68 megatons of gamma power inside her body, saving more than 12,000 Atlanteans at the risk of her life. Jennifer Walters fortunately did not die, but discharging the gamma energy did return her to her previous Hulk form, one where she is in total control. After that, Namor summoned her to the ruins of Atlantis, and did the unthinkable.
Related: Black Panther: Why Wakanda Went to War With Atlantis in the Comics
It is understandable that Namor would want to thank Jennifer for saving his people, but his gesture of kneeling in front of her is still highly atypical. Since his first appearance, Namor has been defined by his volatile attitude and his immense pride. He challenged the Avengers at the beginning of their career (together with the Hulk) and stood his ground against the Earth's Mightiest Heroes, a feat he repeated in recent stories when he single-handedly held off the likes of Thor, Captain Marvel, the Ghost Rider, Iron Man and She-Hulk.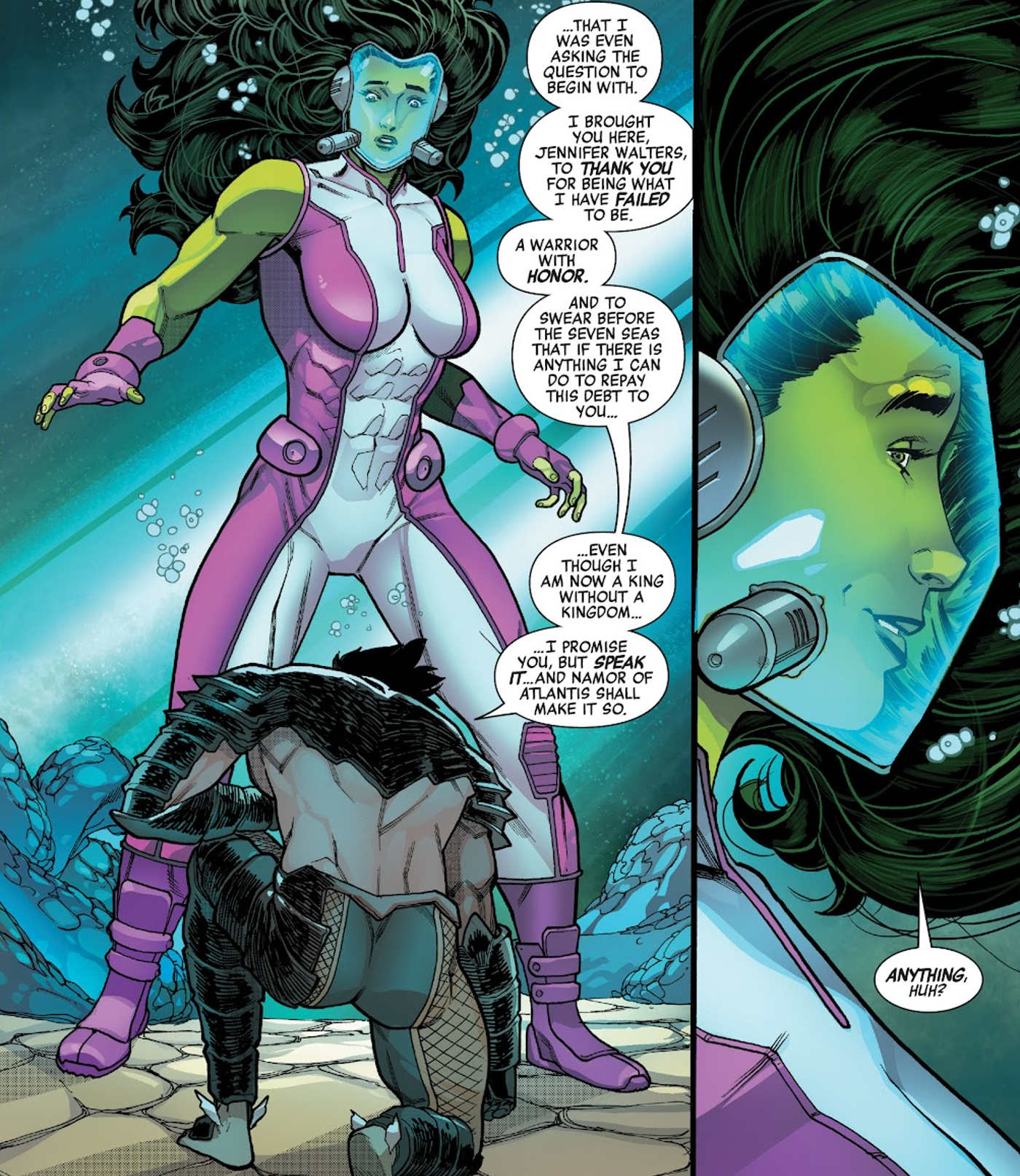 Namor did, however, get on his knees on one other occasion, but it was for a very different reason. When the forces of Wakanda lay waste to Atlantis (in retaliation for a Phoenix-powered Namor attacking their nation), Namor decided to live up to his nickname of Avenging Son and directed his wrath towards the Black Panther. Namor pledged his allegiance to Thanos, the Mad Titan, by kneeling in front of his agent Proxima Midnight. While on the surface he did that to spare more suffering to his people, he actually wanted to lead Thanos and his forces to Wakanda, in an act of spite and revenge.
This time, however, Namor's grand gesture comes from a very different place. Life has not been easy for the King of Atlantis lately, as Jennifer duly noted in their conversation, saying, "You have been a pretty terrible king lately". The coming of the Final Host of the Celestials did as much damage to Atlantis as it did to the surface world, and Namor's people were in need of a guiding hand more than ever. What he did, instead, was assemble a team of underwater super-villains, antagonize the Avengers, try and fail to gain control of the Phoenix and the surface world, and finally put all of Atlantis under martial law. The explosion of the gamma bomb was the last straw. The people of Atlantis have abandoned their disappointment of a king and scattered among the seas, leaving him free to fulfill a new role.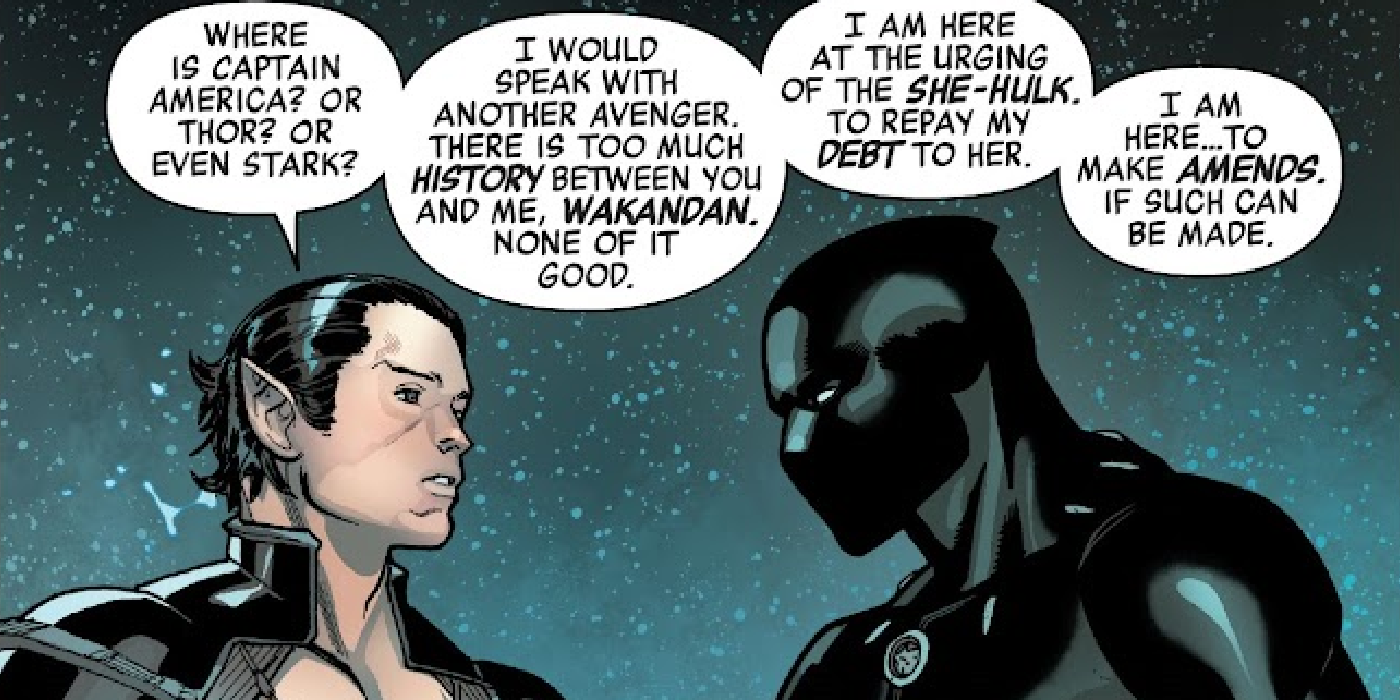 Now that Namor has cast aside his pride, it is time for him to turn over a new leaf. What is next then, for a king without a kingdom? Joining the Avengers, of course. Namor's gesture of gratitude towards She-Hulk came with a promise of doing anything in his power to repay his debt. Considering that he appeared shortly after on the shore of Avengers Mountain "to make amends," it is highly likely that She-Hulk asked him to join the team. This is the perfect next step for Namor – if he and Black Panther can avoid killing each other, his surety and experience will make him a major asset as the Avengers face a whole multiverse of trouble.
Next: Namor In Black Panther 2 Would Complete The MCU's Defenders
Go to Source
Author: Francesco Cacciatore