Do you ever finish a song and wonder if it's good enough to pitch to an artist or publisher? Hit Songwriter Marty Dodson shares 6 questions to ask yourself to help you critique your own songs and make them stronger and more pitch-able!
SongTown on Songwriting Podcast
Powered by Sweetwater.com – The best place for musical gear on the planet!
Join our upcoming Creative Xperience Workshop LIVE in Nashville, TN!
Learn pro songwriting tips and tricks that actually work AND get your songs noticed! Get your songs heard by some of the industry's best publishers and gain valuable insight into what publishers are actually looking for in today's market! Register Now! CLICK HERE
Write better songs faster!
Clay & Marty's 10-day video series will help you level-up your songs and finish them faster. CLICK HERE to begin! 
SongTown Press Books:
Mastering Melody Writing : Check It Out
The Songwriter's Guide To Mastering Co-Writing : Check It Out
Songbuilding: Mastering Lyric Writing : Check It Out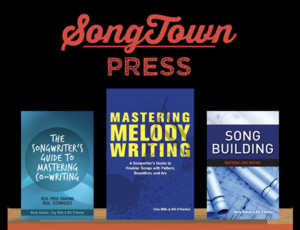 Hosts: 
Clay Mills : Facebook   :   Instagram
Marty Dodson :   Facebook   :   Instagram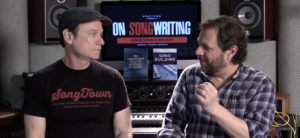 Featured Song:
"Crazy Man" by Larry Barfield : YouTube
For advertising opportunities
Email kristine@songtown.com
Submit a song to be featured on our podcast!
Email your song, song name, co-writer's names & consent to podcast@songtown.com
Go to Source
Author: Marty Dodson